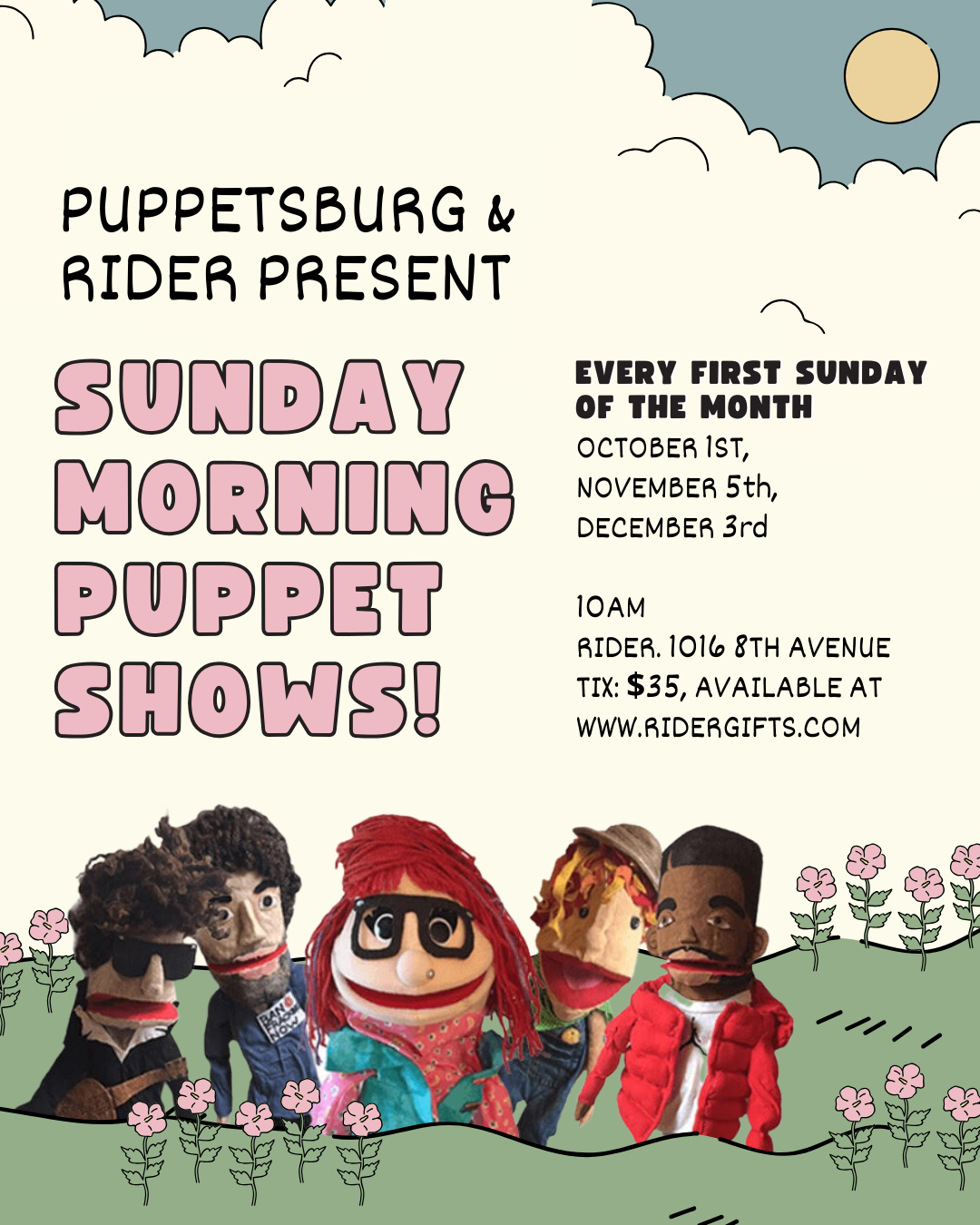 Monthly Puppet Shows at RIDER
RIDER is thrilled to continue our partnership with Puppetsburg every first Sunday of the Month!
Each Sunday will feature a different show, see full details below.
Every First Sunday of the Month - Oct 1st, Nov 5th, Dec 3rd
10AM at RIDER (1016 8th Avenue)
Adults are FREE & must be present
Puppetsburg creates interactive, culturally relevant puppet shows for 3mos-5yrs. Their shows are 45 minutes long and involve dancing, instruments, dress-up "photo-ops," and bubble time!
Example shows:
SUPERHERO Show 
If you could have ANY SUPERPOWER, what would it be?! Rock N' Roll Lion, Piggy B, and Nana have some intriguing answers to these questions, as we learn that true power is all about the strength of community and friendship. 

POP Show! 
When the Rock N' Roll Lion agrees to play guitar in her band, Clementine's POP MUSIC phase is gets a bit out of control. Dress like BABY GAGA, feed Drake Matzo Ball Soup, and get ready for some serious Madonna and MJ throwbacks.